WORK has begun on asphalting Selanik Caddesi, the road that runs down the side of the small Kipa and opposite Didim Chamber of Commerce
Aydın Metropolitan Municipality is conducting the road construction works. Infrastructure works and water and sewage systems of some houses and businesses were connected to the network and a pavement and road work of about 1 km was begun.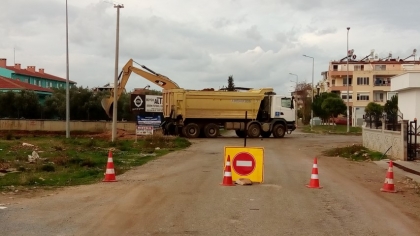 It is planned that asphalting will be concluded by next week.
Selanik Cad is also on the corner of the Cemevinin Yanı, the newly constructed Imam Hatip High School and where Elif Kanlıoğlu Park is located.