VOICES has been assessing the reactions of tourism bosses on the prospects for Turkey in 2016 post-Istanbul and the views don't make happy reading.
There appear to be views weighted in speculating that British families will opt for a short-haul sunny holiday to Spain in view of security concerns surrounding Turkey.
Nevertheless, it hasn't been pointed that where most holidaymakers head for – the likes of Kusadasi, Didim, Bodrum, Marmaris – are but hundreds of kilometres from the main sources of trouble in Istanbul, Ankara, the restive south-east and the Syrian border.
Spain an option
"Turkey specialists will be watching sales this week to see whether they fall off a cliff. The timing couldn't be worse," Andy Cooper – a former head of the Federation of Tour Operators – told Travel Weekly describing January as "Turkey's important booking period."
A further consequence, he said, could be a leap in the cost of getaways to Spain – sparked by extra demand for flights and accommodation. "It puts huge pressure on Spain, and you end up with a squeeze on beds," Mr Cooper continued. "Prices go up and capacity runs short."
Budget hotel problems
Travel Mole, the travel industry website, reporting on the emerging situation, quoted Zekiye Yucel, founder and managing director of AITO specialist operator The Discovery Collection and Ted Wake, joint MD of Kirker Holidays. They agreed that the budget end of the market was likely to be hardest hit by the attack.
"Although we are devastated by the attack, the timing at least was a relief," said Yucel, "but it will have an impact on bookings, at least initially. The two and three-star hotels will feel it the most."
"Tourists feel safest in the top hotels, possibly because the people who stay in these hotels are those most accustomed to travelling," said Wake, adding that some clients 'will be more determined than ever' to visit Istanbul following the attack.
He said that top end hotels were likely to use pricing to lure visitors back. "There is no question at all that in the spring there will be good value round in the five-star category," added Wake. "Our hope is that within a month's time it would be right for us to try to develop the spring market to Turkey.
Office urged to do more
Meanwhile, Turkey's tourist office has been called on to do more to promote the destination to UK holidaymakers following yesterday's attack.
Yucel said travel to Turkey from the UK was already down before Tuesday's explosion. She added: "I don't think the tourist office has done enough so far to encourage people from the UK to visit Turkey," she said. "It needs to do more to reinforce the message that the country is safe for holidaymakers and that it is a safe country to travel to."
James McKay of Westminster Classic Tours said: "Thankfully, we have no guests in Turkey right now, just plenty of fantastic suppliers, colleagues and friends who are going to have their lives made even more difficult by this dismal turn of events."
"For now we are just receiving individual cancellations but we believe that in the following days group cancellations will start very intensively," Yakup Dinler, chief of the Tourist Hoteliers Association in the Turkish region of Cappadocia, was quoted as saying by the Dogan news agency.
He noted cancellations were affecting reservations planned as far ahead as August, the peak holiday season.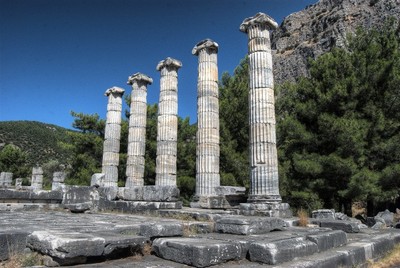 Lost year
"I see 2016 as a lost year. Germany is the country which has sent us most of the tourists in 2015," Dinler said.
Cappadocia, a Unesco World Heritage Site in central Turkey, is popular with tourists for its natural beauty, mountains and underground caves, as well as its rich history from the early years of Christianity.
Turkey's tourism sector has been hit hard in recent months, in part because of renewed violence in the country. A combination of economic decline in Russia and a worsening row between Moscow and Ankara, related to the Turkish downing of a Russian jet near the Syrian border in November, has dramatically reduced tourist numbers.
Elsewhere, German tourism giant TUI said customers who had booked trips to Istanbul can switch destination without penalties, as reported by Agence France-Presse. The operator said customers can also opt to postpone their trip to Istanbul without penalties for the next six days.
Most visits are trouble-free
The UK Foreign Office has not changed its stance on journeys to Turkey, emphasising that "over 2,500,000 British nationals visit Turkey every year. Most visits are trouble-free."
However, it warns that "there is a high threat from terrorism" – and, in reference to the blast in Istanbul, advises that "if you are in the affected area, you should follow the instructions of the local security authorities."