ADVERTORIAL: 
If you're an expat, second home owner or simply a tourist staying over the winter on the West Coast and looking to hit the open roads, then Kusadasi's Budget Rent a Car, has some great ideas of places for you to visit.
Budget combines the strength of one of the world's largest car rental brands together with the detailed local knowledge, flexibility and great value for money you need. They have more than 50 offices all over Turkey.
Budget offers a wide range of models, with a choice of sizes and styles to suit your requirements including Mercedes, BMWs, Fords and Fiat, etc.. All Budget vehicles are on average under one year old and undergo regular maintenance and service checks prior to every rental.
Winter deals
For winter time, Budget Car Rental Kusadasi office is currently running special deals: their 31-day car hire packages are aimed at providing affordable travel with free pick-up and delivery service.
Two examples include a Citroen C-Elvsee for 1250TL per month plus Vat or a Hyundai i20 for as little as 1050TL a month. Offers valid till 01.04.2015.
All the road trips with a reliable rental car are within easy reach and will take no more than two to three hours away. Importantly, the destinations are central to the Kusadasi region but will give you an opportunity to see the real Turkey.
Izmir
Turkey's third largest city has it all. From a wildlife park to grand bazaars, museums, galleries, history and tourist attractions, the city simply oozes charm, sophistication and has bags of character.
The Clock Tower commands Konak Square and is an enduring symbol of Izmir. Meanwhile, the city has an archaeology museum hosting an impressive collection of ancient and Roman artefacts recovered. Equally the delightful neighbourhoods of Konak and Alsancak offer something for everyone – from back alley restaurants to peaceful packs.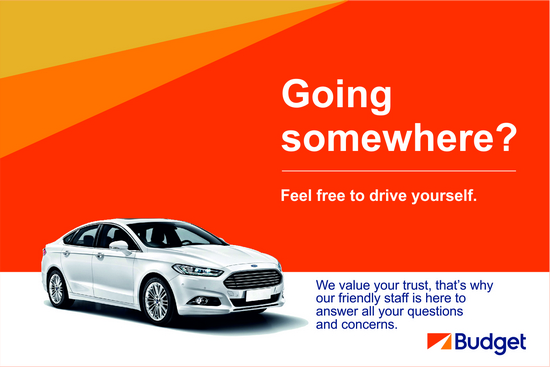 Ephesus
About an hour or so from Kusadasi, Ephesus houses a 24,000-person capacity theatre, once the largest in the ancient world, with its three-storey stage building. It also features the Library of Celsus built to store 12,000 scrolls.
Bodrum
The city, about two hours from Kusadasi, is renowned for its whitewashed homes, an imposing castle, the Bodrum Museum of Underwater Archaeology, its cafe culture and cosmopolitan atmosphere. It also has a wonderful peninsula to explore.
Kusadasi and Didim
Another alternative is to travel the back roads of Kusadasi, exploring the scenery and beaches out towards Davutlar and the Dilek Peninsula. About an hour further south is Didim, a popular tourist town with the landmark Temple of Apollo, Priene and Miletus ruins to woo the crowds
Sirince
Within easy reach of Kusadasi is Sirince, world renowned for wine production. Located in the mountains, it offers a quaint view of how Turkey used to be and worth a couple of hours of your time. Be sure to top on the selection of wines available.
The company also offers a range of discounts for your short & long term car rentals at selected times during the year. One running now offers discounted car cover for those using the Pegasus airline brand.
For more about prices and rental information, see their website http://www.budget.com.tr or call them on 0090256 612 5806.