A MINIBUS carrying 14 Irish tourists overturned on its way to Izmir airport from Kusadasi, with five said to be injured.
The accident occurred in Ahmetbeyli Yolu, in Yoncaköy Mevkii, in the Menderes area at about 9pm on Saturday night as the bus headed towards Adnan Menderes Airport, on the outskirts of Izmir.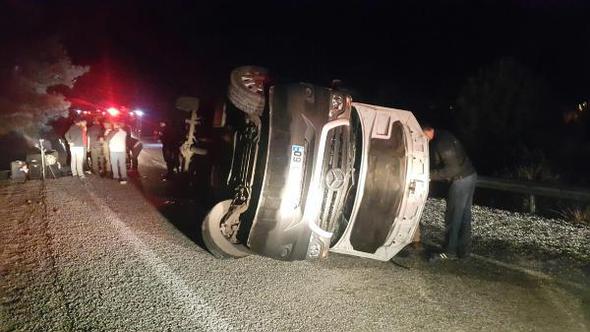 Five tourists were injured as the minibus overturned. Three of the injured were taken to Selçuk State Hospital, while the other 2 were taken to Bozyaka Training and Research Hospital and İzmir Katip Çelebi University Atatürk Training and Research Hospital.
The remaining tourists who were not injured were able to continue their journey to the airport by gendarmerie teams and they were able to board. their plane.